Shining Hope for Communities
Building urban promise from urban poverty in Nairobi's slums and beyond.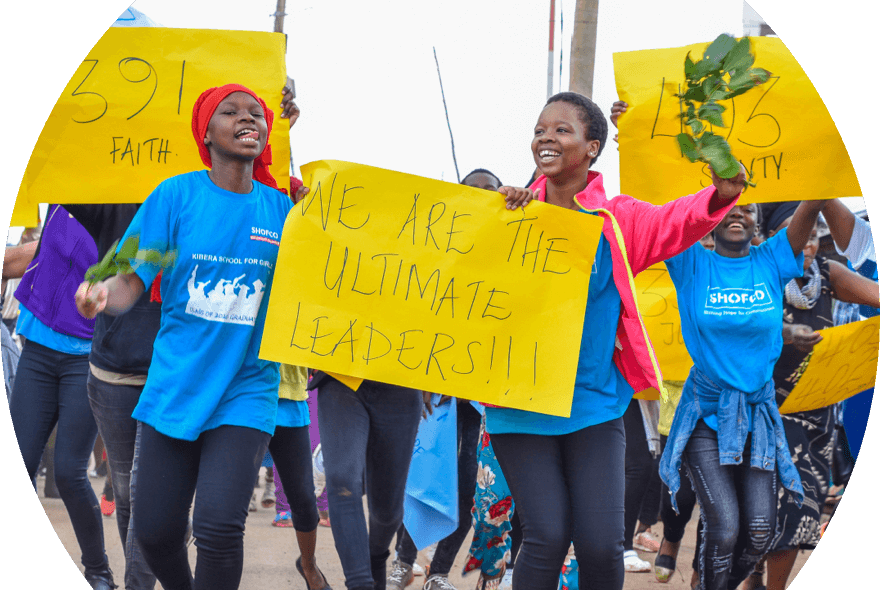 Leadership and education to empower communities
With a focus on girls' education and leadership, Shining Hope for Communities (SHOFCO) aims to provide services that disrupt survival mode and improve futures.
THE MISSION
Meeting a growing need
By 2045, the world's urban population is projected to reach six billion. Emerging economies, like Kenya, will have to endure this rapid growth, but without the capacity to handle these challenges, urban poverty will explode.
SHOFCO works to address key issues like healthcare, affordable clean water, and other human rights by providing education and critical services, operating community advocacy platforms, and building female leadership to create lasting change.
The organization focuses on helping individuals come together and advocate for tangible results to build a community that they want to see. In addition, prioritizing education for girls helps provide more students the tools they need to help make positive change.
Learn more about Shining Hope for Communities
GET INVOLVED
Support Shining Hope for Communities

See how you can start and share your own fundraiser to help raise money for their mission.
More amazing organizations
Check out these other programs that support children in need.