stories
A Market for Local Food
An advocate works to connect family farms with school districts. It's a win-win.
Where food comes from makes all the difference. When schools support local farmers in and around their districts, they promote the health of students and their community at the same time.
Through FoodCorps service in Newark, New Jersey, Rachel Terry saw the possibilities of combining the purchasing power that schools hold with a focus on local sourcing and cooking with fresh ingredients.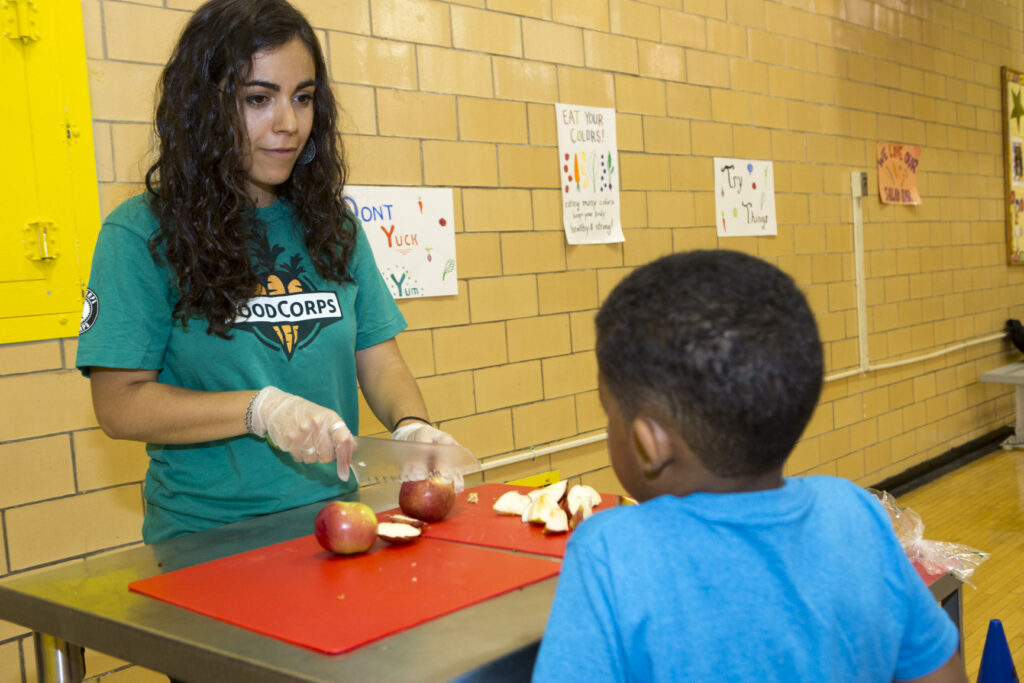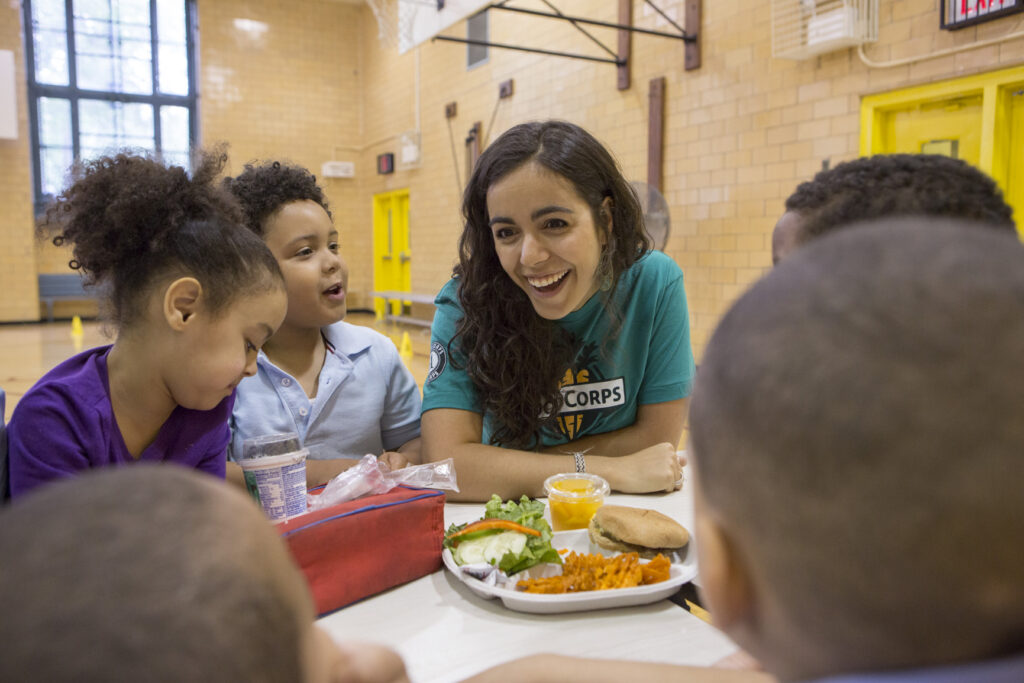 "I was working in a school that exposed me to the potential of what school food could look like. They were transformative in how they approached menu creation, connection to food in school, and incorporation of locally sourced items into the menu," Rachel says.
Today, she brings that learning to a nonprofit food hub that connects school districts with products grown from local, sustainable family farms. With the connections she made through her FoodCorps service, she's helped create partnerships between 35 family farms and 11 school districts in her home state of New Jersey. That's more than 30,000 school kids reaping the benefits, and nearly a million dollars reinvested back into local family farms.
"There is tremendous power when we buy local," says Rachel. "It not only builds excitement and connection within food service programs but also directs purchasing dollars back into the very farmers and communities that our school districts support."
Newman's Own proudly supports FoodCorps, which helps to provide food education and nourishing school meals for more than 120,000 students every year.