MISSION
To nourish and transform the lives of children who face adversity.
The Foundation continues Paul Newman's commitment to use all the money that it receives from the sale of Newman's Own products to support children, their families, and their communities.
More than $600 million has been donated to thousands of organizations, helping millions of people in the U.S. and around the world.
OUR COMMITMENT
Continuing the commitment to "Give it all away"
Paul Newman was passionate about bringing joy to children. Our work today honors his commitment to improving children's lives.
These organizations all work to improve the lives of children. We are proud to help further their missions.
STORIES
Real people experiencing real impact
Read more about the organizations and people working to support positive growth and development for children every day.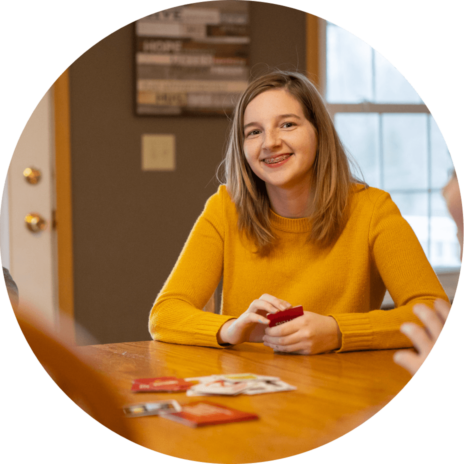 SeriousFun camps and programs are made for kids just like Sophie and give them the confidence to get out of their comfort zone. 

FoodCorps alum Paloma Jones loves introducing students to new dishes and celebrating treasured familiar ones.
ABOUT US
The power of philanthropy
Newman's Own Foundation is a private foundation funded through profits and royalties from the sale of Newman's Own products.
OUR WORK
Seeking to co-create
positive change
We are committed to giving 100% of profits to good causes, as well as driving resources to help kids who face adversity.