stories
Food and Identity
FoodCorps alum Paloma Jones loves introducing students to new dishes and celebrating treasured familiar ones.
The foods we grow up with are such a big part of our identity, and the memories of food can stay with us throughout our lifetime. So it's helpful when teaching about new foods to first connect with children in terms they can relate to.
Paloma Jones was a FoodCorps service member before she joined Edible Schoolyard NYC. "A big part of what drew me to FoodCorps was the opportunity to work with kids who can relate to me and hopefully see some of themselves in me."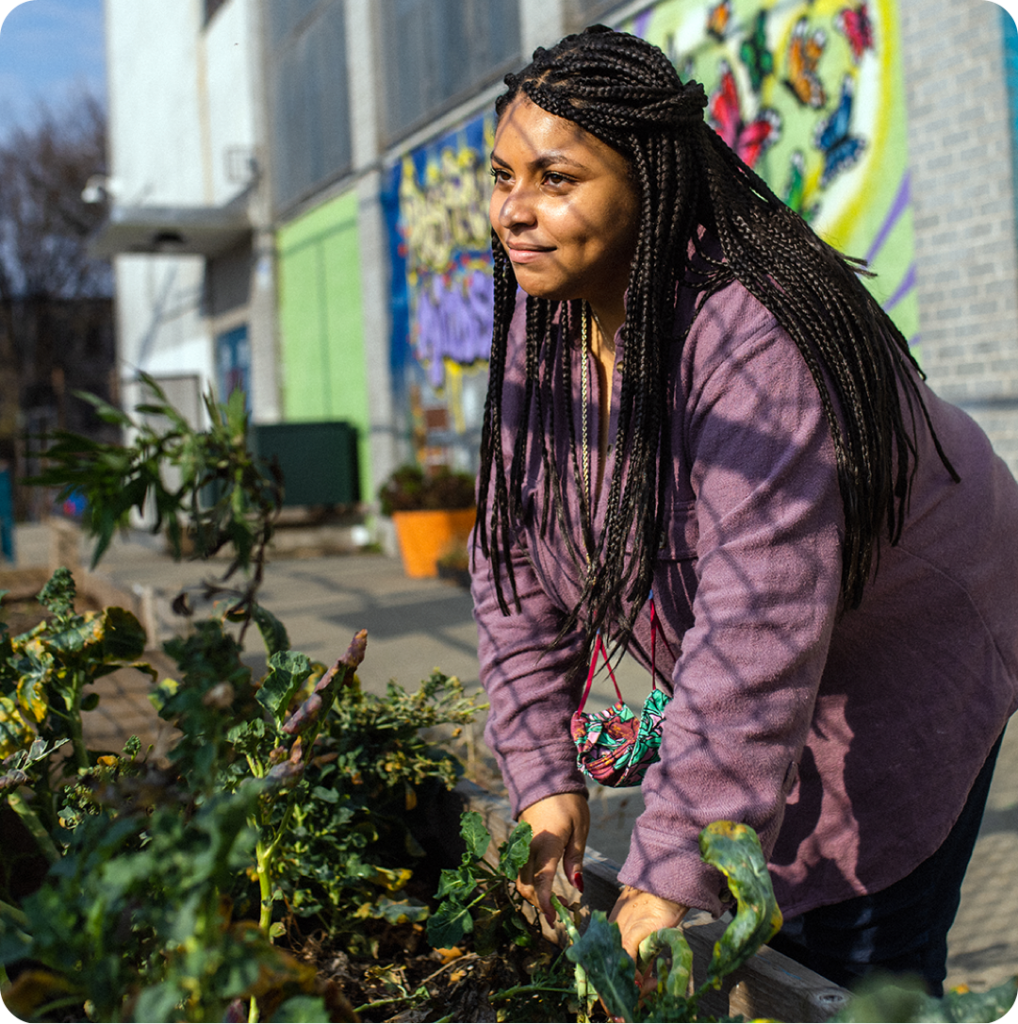 Paloma considers herself multi-ethnic, with roots tracing back to the Caribbean, Europe, and South Asia, and it's through her own cultural experiences that she connects with her largely Latinx students at Brooklyn's Evergreen Middle School. As a food educator, she strives both to introduce her students to new dishes and to celebrate treasured familiar ones, like Dominican mangú (mashed plantains). "It helps them feel connected to both their heritage and their new community here." She also helps them grow a small garden full of vegetables she says they've never seen before. "We grow eggplant, tomatoes, cucumbers, and squash." They know lettuce, she adds, but swiss chard and kale were revelations.
"In my time as a student, I did not always have teachers who looked like me. It cannot be said enough, but representation is important, especially when it comes to both education and health."
Newman's Own proudly supports FoodCorps, which helps to provide food education and nourishing school meals for more than 120,000 students every year.