stories
School Cooks are Rock Stars
FoodCorps alum Stephanie Lip has seen school cooks make magic for memorable school meals.
Stephanie Lip, a Brooklyn, New York, native, didn't know what to expect when she was assigned by FoodCorps to help support the school meal program as a service member with the Tohono O'odham Nation in Sells, Arizona. But as she worked alongside the Nation's school kitchen staff, helping prepare meals, cleaning up, and building relationships, she discovered how eager they were to prepare new things.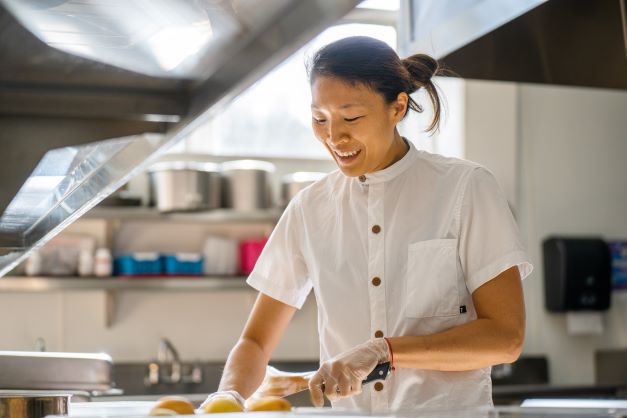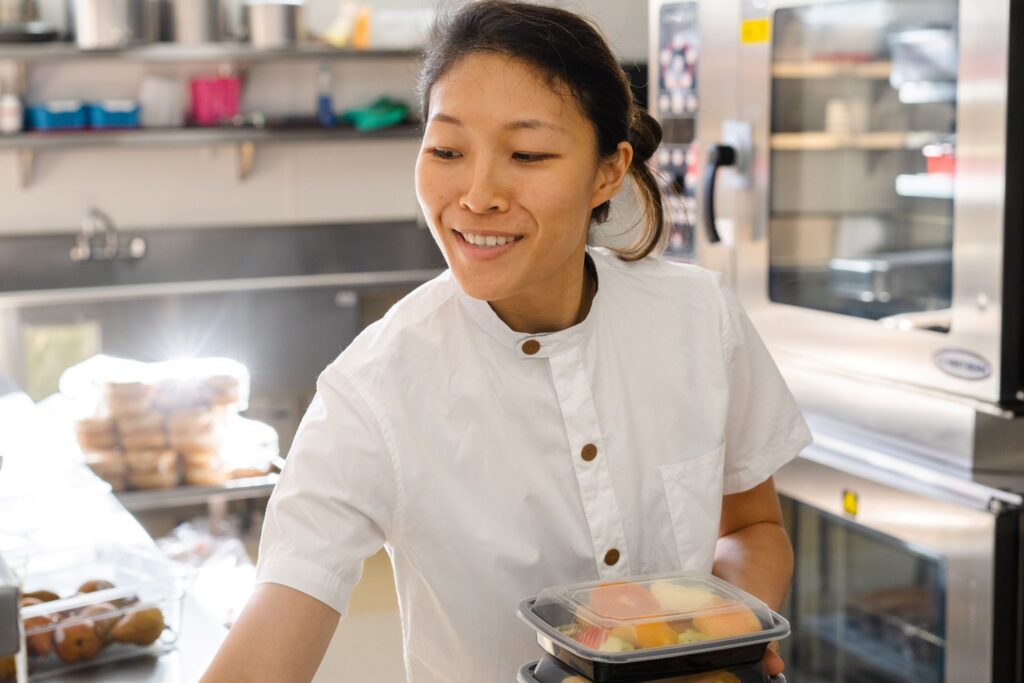 "School cooks are rock stars," says Stephanie, now a FoodCorps alumna. "They care deeply about the kids they serve. These men and women work hard, often going the extra mile. I'd see them do it all the time, bringing in their own feast pot, because there aren't any large pots in the school, or traveling 40 miles on a Sunday to the only supermarket around, to purchase fresh ingredients for the coming week."
Stephanie worked with school staff to incorporate traditional foods like tepary beans and cholla buds into the school menu. "You just saw the pride and wonder on students' faces over these special dishes."
Newman's Own proudly supports FoodCorps, which helps to provide food education and nourishing school meals for more than 120,000 students every year.