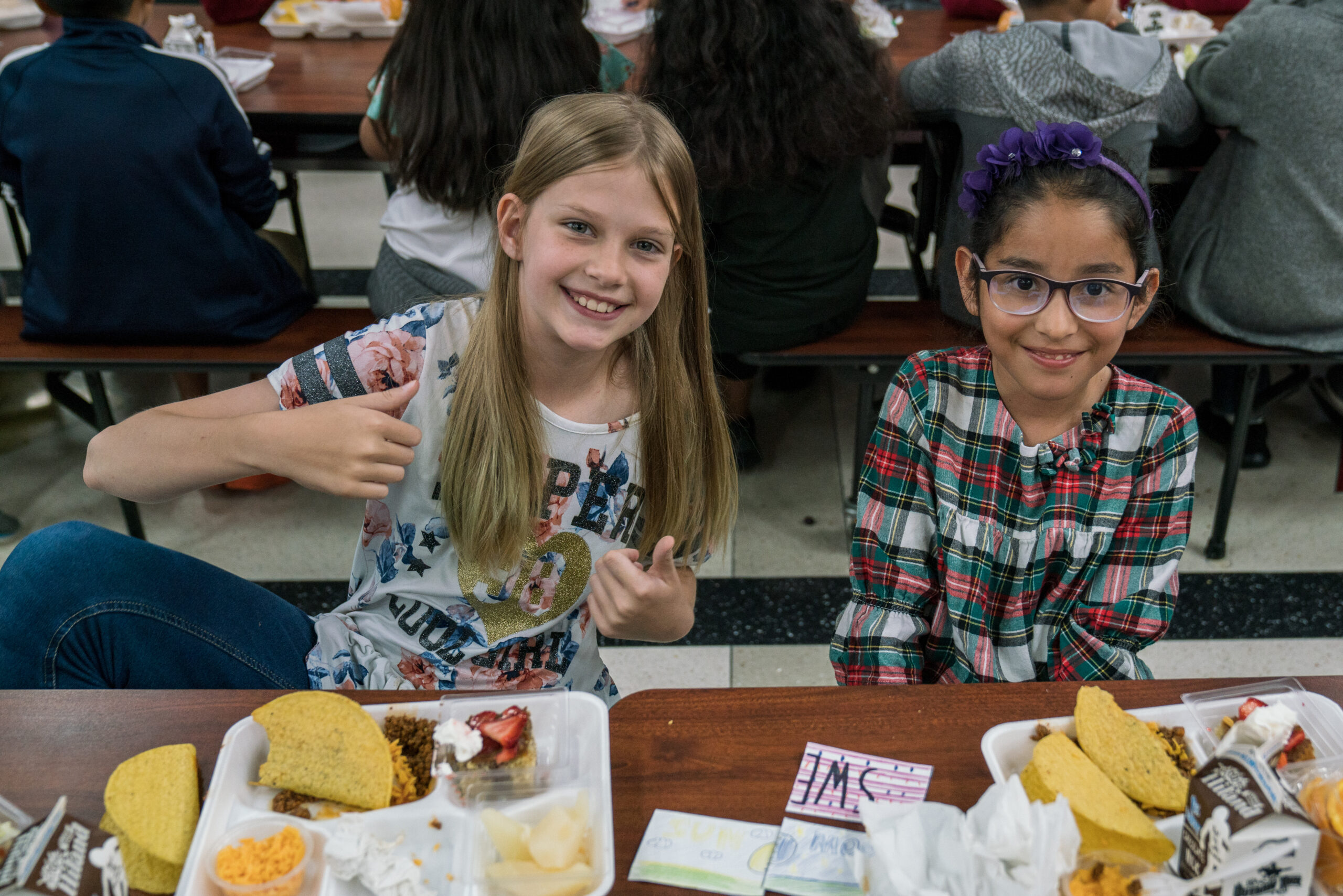 Every parent wants the best school for their child, and most agree that a good education—one that bolsters skill development and helps kids reach their full potential—includes staffed libraries, up-to-date textbooks, access to new technology, counseling to support social wellbeing and mental health, and space and time for kids to move their bodies and exercise their creative minds.
And most parents expect that schools provide these resources at no charge (outside of tax dollars) so that children reach critical developmental milestones. That's what schools do.
Those of us in the field of nutrition know that access to nutritious food is also essential to help children reach developmental milestones. In fact, nutritious meals are truly the building blocks for everything that the best schools teach children—from unwinding a complex math problem to deciphering one's first words on the page. And educating children about healthy eating habits might be just as crucial as teaching them to read, write, add, and subtract.
If this is the case, why are we still bickering over providing nutritious school meals—which include fresh fruits and vegetables and minimal processed foods and added sugars—to all children free of charge? Do we ask parents to pay for well-trained teachers, library books, and gym classes? No. In fact we know that they expect and demand these precursors to a good education.
Universal free school meals are just another precursor to a good education that all parents should demand. California, Maine, and Colorado now provide universal free school meals, and other states, including New Mexico, Massachusetts, and Connecticut, are moving in that direction.
During the pandemic, the federal government ensured that every child in the United States could eat a nutritious meal during the school day without charge. But no more—the waivers that the government had provided have run out. If a family doesn't live in one of the half a dozen states that is moving in the right direction, they're out of luck.
But there's a hope: organizations like FoodCorps—a national nonprofit that works at both the state and national level to bring nutrition education and healthy school meals to all children—is hard at work on policy solutions. They also train young service members who work in schools, alongside teachers, to educate children on nutrition and to build school gardens.
Parents who may remain unconvinced that it's the job of schools to offer free nutritious meals to all should check out FoodCorps' "Case for Food". Those ready to demand the best for their children can find out what FoodCorps is doing in their community and help them advocate for all of our children. Because in school, every child deserves a free lunch.