Blog
Farm to School to Farm: When Kids Learn How Food is Grown, They'll Try It at School, Then Ask for It at Home.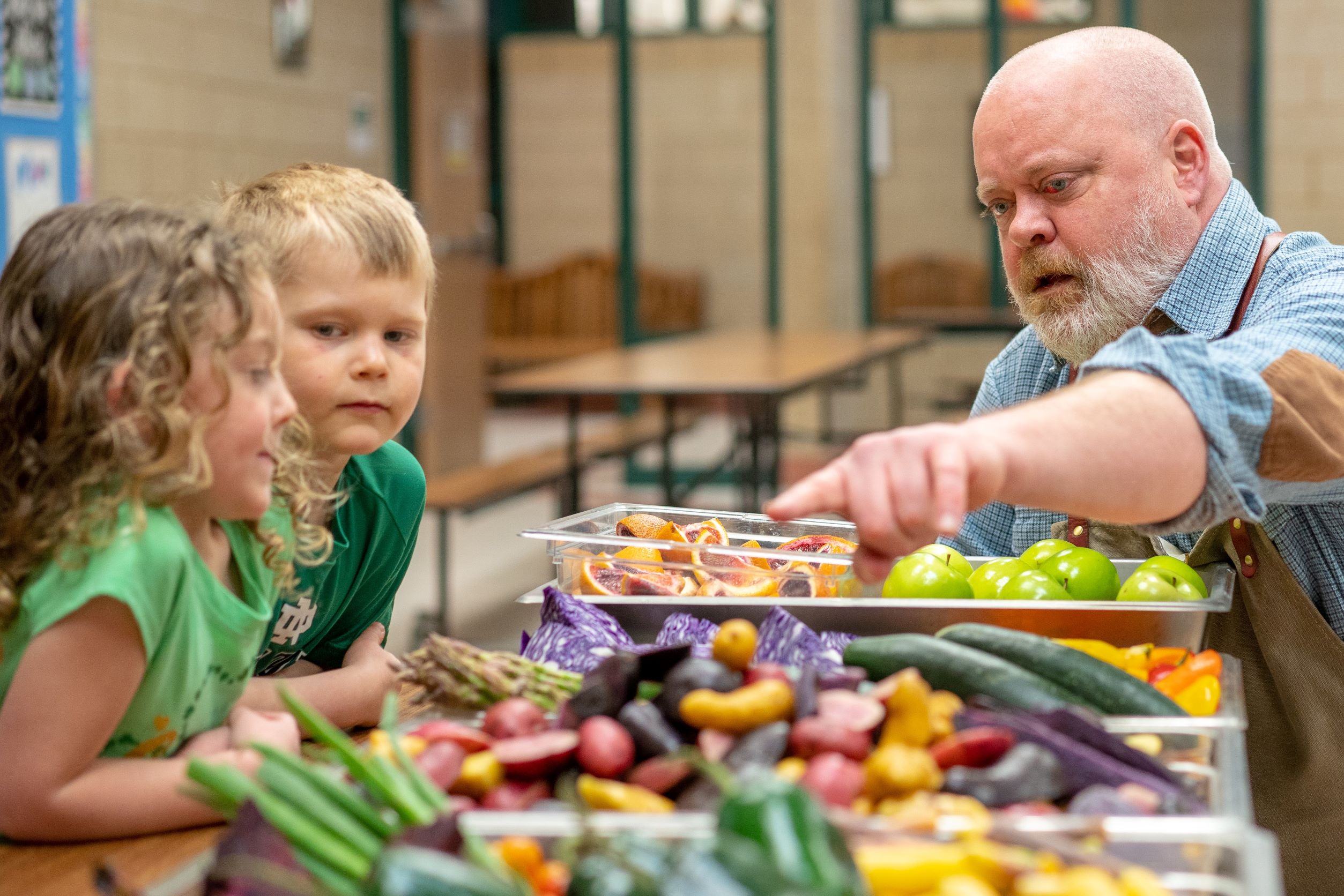 We learn lots of things in school, like math and science and reading. But if given the opportunity, we learn to develop an appreciation for food and where it comes from too. Food literacy can help shape kids' lives, and health, for the better.
Chef Nathan Bates runs the school meal program at Boyne Falls Public Schools in northern Michigan. He and FoodCorps service member Lindsay Hall have brought local, freshly grown vegetables into the lesson plan, and onto the lunch plate, creating both an appreciation and demand for more nutritious foods.
For example, one day Chef Nathan noticed radishes flying off the student salad bar. He approached Lindsay: "Did you do something with radishes in the classrooms today?" Indeed she had, and now they work together to integrate the lesson plan with the lunch plan.
Local farmers benefit from this, as when children ask their parents to serve at home the foods they had in school. And when schools source their produce from local farmers, an untapped market is opened up for those farmers who might otherwise struggle to make ends meet.
Best of all, kids who get more hands-on food education through school programs, like those offered by FoodCorps, eat up to three times more fruits and vegetables than kids who get less.
And that's a delicious lesson for all of us!
Newman's Own proudly supports FoodCorps, which helps to provide food education and nourishing school meals for more than 120,000 students every year.